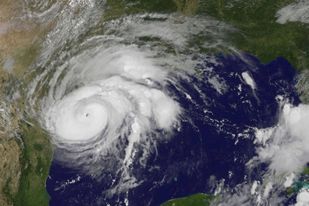 Next Step Storm is accepting cash and online donations to assist storm survivors in Texas, Louisiana, and Florida during this historically unequivocal event. We are coordinating with local churches and contacts in storm ravaged areas to find a place to set up and run a volunteer camp out of.
You can help!
3 ways to partner with us....
1)
Pray!
We need God's wisdom, guidance and direction as we seek how He would have us respond. Most of us see the news footage of devastation like this, of the struggle to just stay alive while material possessions are wiped out, and our heart goes out to those affected. We want to just jump in and DO something. We are doers because our Father is a doer! There is absolutely nothing wrong with that as long as you don't become a part of the problem and respond in a sensible and responsible manner. I'm there! I want to jump right in but I know our role is to focus on the long term recovery; rebuilding lives and homes of the survivors. We're in it for the long haul when many others leave (And I'm not saying they're pooping out, just that we all have a role to play and we do our best when we play our own role.) We believe very camp we set up HAS to be directed by the Lord. There are too many factors that make it difficult for man to arrange. Our prayer is that the Lord would direct our path, lead us to the right people, and make us sensitive to His voice.
2)
Donate!
This is something you can do NOW! Of course getting our equipment and setting a camp takes money (though we think we're pretty frugal about it ;) In the past, our camps have run by a fee the volunteer pays to be taken care of while they're on the ground. We provide everything for the week including food, housing, utilities, tools, trucks, trailers, etc, and that fee covers those expenses. Staffing is NOT a part of that fee. All NSS staff are responsible for raising the funds needed to pay their wages. This system allows for 100% of donations to be used as designated. When you donate, please specify what or who it's for.
We are currently accepting donations in the form of:
Gift cards (Lowes, Home Depot, Walmart, ect.)
Cash
Online Donations
Cash is best as it allows us to serve individual needs which vary. The front end of a disaster is usually inundated with items that can't be distributed immediately and often end up in churches who generously act as warehouses. This takes away from other higher priority needs at the outset. The other part in this is transportation costs. Many items can be purchased by groups making large purchases at a discount AND closer to the disaster area. Remember that the state and local infrastructure is usually damaged or destroyed and government loses their tax base also as residents and businesses that pay taxes are destroyed. Buying locally also helps inject money into the recovery area.
3)
Volunteer!
A long term effort takes many long term commitments. A volunteer camp without volunteers is, well....just a camp. We need teams of volunteers who will commit a week or more each year for at least 2 years. Are you interested? Volunteer yourself or your team on the Volunteer button below!
---

Drop off or send your donations:

Next Step Storm
1004 McDonald Chapel Rd
Birmingham, AL 35224

Monday-Friday 8am-6pm
Closed Satuday & Sunday

---