Hurricane Harvey | Shepherd, TX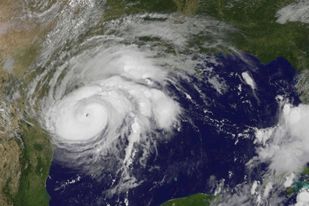 Hurricane Harvey hit southeastern Texas on August 25, 2017 as a Cat 4 hurricane with winds up to 130mph. As the storm slowly worked its way through areas of Texas and Louisiana, it dumped over 40 inches of rain across more than 3600sq miles causing historic flooding. Many homes in the Shepherd and Cleveland, TX area were affected by the torrential downpour and the flooding brought with it, as Hurricane Harvey lingered over the area for several days.
Next Step STORM has partnered with local church, Iglesia Rios de Agua Viva, to restore the homes and lives of those affected by the storm. Much of the work consists of gutting out houses, mold remediation, hanging drywall, and otherwise restoring the homes and families to better than they were before!
​We invite you to join us as we share the love and hope of Christ in an area that needs Him now more than ever!
We are in need of the following:

Cash

Gift Cards (Lowes, Home Depot, Walmart, ect)

Cleaning Supplies (mold killer/preventer, bleach, mops, ect)

Drywall & Materials

(screws, joint compound, paper tape, ect)

Drywall Tools (mud trays/pans, drywall knives, ect)

Assorted Hand Tools (hammers, razors, pry-bars, ect)

Thank you for your willingness to donate!

While we appreciate your generosity there are a few things that we are unable to use at this time:
​
Clothing
Water
Canned Goods

Check with your local church body to see where is best to donate such items at this time!